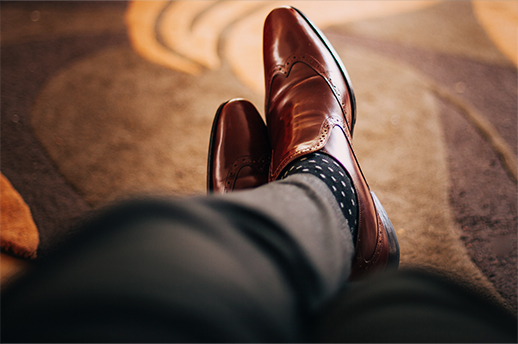 Our Start
Herbert and Edwin Sherman founded Sherman Brothers Inc. in 1953 with a $5000.00 loan from their father Benjamin. The brothers began selling cancellation footwear from a small narrow store on Mole Street in center city Philadelphia. The brothers would remove the rear seat from their Desoto before driving 7 hours to visit the ubiquitous shoe factories that existed in New England in the 1950's.
About
They would return with the back of their car filled with closeout shoes from factories such as E.T.Wright, Footjoy (Brockton Footwear) Bates, Alden and Walkover. By purchasing cancellation and discontinued styles, the brothers found that many of the leftover styles at the factories were hard to fit sizes including A and AA widths and lengths that were as small as size 5-6 or long as 14-15. Eventually Sherman Brothers on Mole street became the "go to" store for men with hard to fit sizes.
When Herb and Ed's younger brother Martin turned twelve years old, he began helping at the store. First he cleaned the store and stocked shelves. Eventually he began selling on the sales floor. And finally became the third "Sherman Brother"! Bruce Rubin also began his career at Sherman Brothers working as a stock boy while going to high school. Eventually he too began selling and showed an interest in management.
Today
In the 1960's Sherman Brothers gained the reputation as Philadelphia's finest men's shoe store. With up to 7 sales men on the sales floor, the store was SRO during lunch hours on weekdays. Their clientele included Mayors, councilmen, State Representatives athletes and entertainers.
By 1985 Jeffrey's younger brother Michael joined the team. Shermanbrothers.com was launched in January 2002. The company sold a total of 5 pairs of shoes online during that month. Today, the online store accounts for thousands of pairs each year!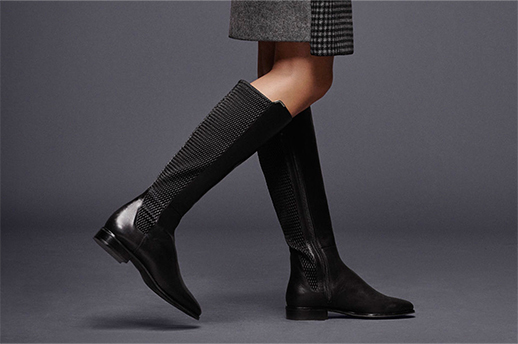 customer TESTIMONIALS
Thank you very much for your excellent service. I received an email yesterday stating that I would received my shoes within 6-8 days. The shoes arrived the very next day. The shoes are everything that I expected and then some. Is there a special polish or particular way I should care for my shoes? I will be ordering from your company again. Thanks again for the excellent service.

I would like to thank you so very much for the super fast delivery with which I got these shoes for my husband. He searched and searched for a shoe that he liked and decided on this shoe and we couldn't find one here in our area. He will be wearing them this Friday night at our son's rehearsal dinner prior to his wedding. Thank you again so much for the wonderful service. I will definitely order from you again.

Donna Thomas

Dear Mr. Sherman,
your package already arrived: perfect. Als the shoes fit perfectly. Internet seems to be good for something finally, best regards and many thanks

Lars Jenne